Are "Ewe" ready for authentic luxury in New Zealand?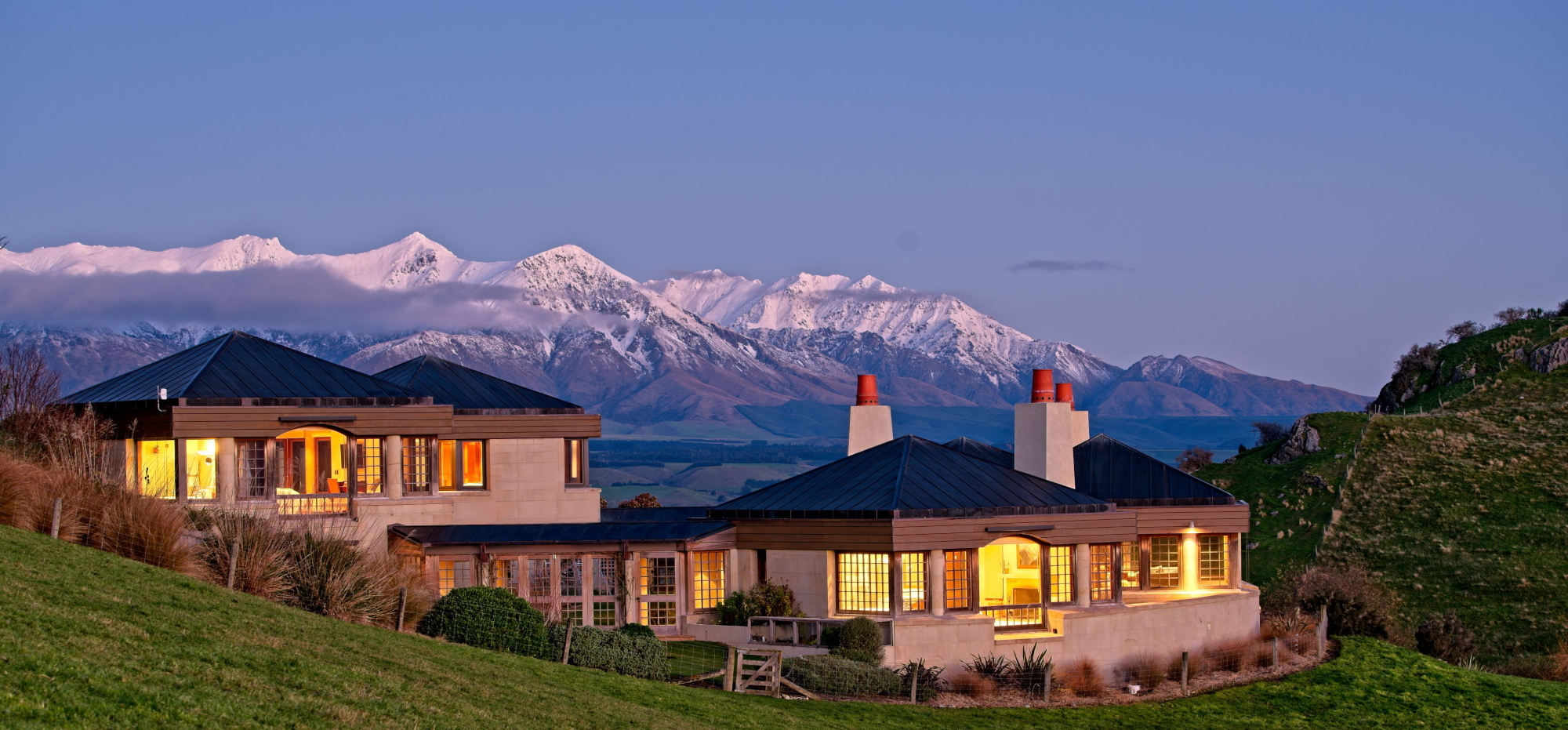 Take your first look at Cabot Lodge opening in November
Experts at specialist travel company, New Zealand In Depth are proud to announce the opening of, and the first look at, the latest luxury lodge in New Zealand which is set to deliver an authentic working sheep farm experience, with all of the comfort and service associated with a luxury lodge.
Located in the heart of the Cathedral Peaks Station and bordering the Fiordland National Park, Cabot Lodge will open its doors to guests this November (2018) and will accommodate up to 10 guests across four suites, each offering seclusion with a focus on authentic New Zealand experiences.
New Zealand travel expert and founder of New Zealand In Depth, Paul Carberry, said; "Cabot Lodge will bring something new and exciting for guests travelling to New Zealand later this year. It has perfectly combined authentic New Zealand with true luxury, whilst still feeling like you are part of the family. Everything has been thought of from the views and activities on offer, through to the delicious farm-style breakfast. This is one that we expect to book up quickly!"
Cathedral Peaks Station on which Cabot Lodge has been built is owned by the McDonald family, who are now into their fifth generation of sheep farmers.
The sheep station was founded by Cam and Wendy McDonald who met while Cam was travelling the length of the country on horseback. It was also on this epic journey that they fell in love with the Fiordland area and it was here they managed to find the perfect plot of land to fulfil their dream of owning a sheep farm.
Having raised their three children on the farm, youngest daughter Breidi and her husband Brad, returned home in 2018 to continue the family farming legacy and open Cabot Lodge.
Both Breidi and Brad are passionate about farming and sharing this special part of the world where in addition to running Cabot Lodge, they have introduced beehives and are experimenting with berry cultivars to expand the farms produce.
Guests of the Lodge can enjoy the fruits of the family's labour, with fresh honey, berries, meats, as well as the fresh produce from Wendy's glasshouse and eggs from the resident chickens. With full farm-style breakfasts on the menu every morning, pre-dinner drinks, and will also be offered daily canapes daily. Guests are also able to request lunch hampers, designed to be enjoyed while exploring Fiordland.
"The lodge is in such a spectacular spot with the option to arrive by helicopter on a 25-minute flight from Queenstown, a 10-minute light aircraft from Te Anau airport, or a spectacular drive up to the lodge," adds New Zealand In Depth's Paul Carberry. "It's also the seclusion that appeals for this luxury property allowing guest to experience authentic New Zealand in the privacy of the lodge that looks out to picture perfect farmland, fiords and mountains beyond."