Bringing back the "sounds" of Captain Cook's Adventure.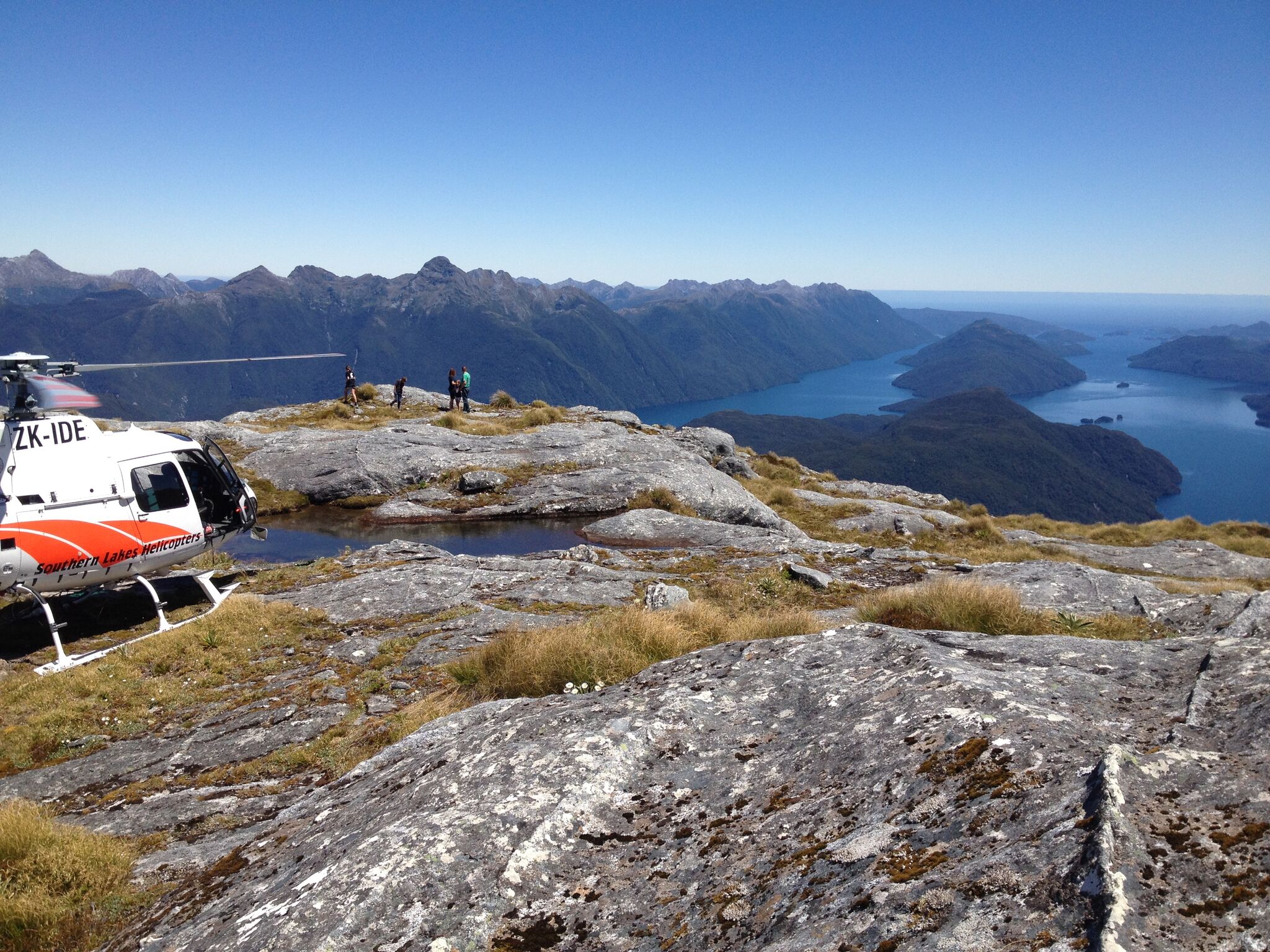 This month New Zealand In Depth are launching a new experience for guests to step back in time and embark on an adventure into remote areas of Dusky Sound explored by Captain Cook, all whilst supporting vital conservation work to bring back the call of endemic bird species.
Designed to celebrate the history and nature of the remote south west corner of New Zealand's South Island, transports guests back to the time of Captain Cook's original arrival to the region in 1773 when he sought refuge here after 123 days battling storms in the icy Southern Ocean.
After a helicopter over the Fiordland region, home for the trip is the M.V. Flightless, a 27-metre ex-Navy expedition vessel (about the same size as Captain Cook's craft), with international survey equipment, water-maker, diesel stove, air-conditioning, three bathrooms, and a huge back deck with dining table for communal meals of venison or crayfish or pāua, the seafood caught within metres of the boat.
Hidden away from many of the main tourist routes and not accessible by road, the adventure takes guests to some of the most remote U-shaped valleys and mountain ridges of Fiordland that have remained unchanged for centuries.
Although the beauty and grandeur of the region remains as spectacular as it was during the time of Captain Cook's arrival, there is one big difference. Where once he reported 'deafening' birdsong, there is now silence, a stillness brought about by introduced predators that has since devastated the local birdlife.
Part of the trip will see guests get hands on with a project to help regenerate native birdlife, and with all the profits from the trip going directly into further conservation work on the Tamatea / Dusky Sound restoration project, this new adventure is set to help those struggling local bird species thrive once again.
Initially focused on Indian Island, the team have recently made a breakthrough discovery that descendants of kiwi introduced to the island during one of New Zealand's first ever conservation projects back in 1894 have survived and were photographed in a motion capture picture taken by Sean Ellis (35) and Maria Kuster (34), the couple who first started the conservation and tourism project through their company, Pure Salt and the Tamatea conservation project.
Sean and Maria bought, renovated and now call Flightless their home. Originally from Germany, Maria first moved to New Zealand when she was 19 years old on an eight-month trip to improve her English ahead of returning to study law or medicine.
After falling in love with New Zealand, its nature, people, wilderness (and husband Sean) – Maria has settled in the Fiordland region of the South Island for the last 15 years and is now creating experiences for guests to also experience New Zealand's raw wilderness and help ensure that this wild and stunning corner of the country remains for generations to come. "It wasn't planned," said Maria. "We were individually pursuing our passions."
In many ways, Sean and Maria don't see their experience as tourism. Sean adds; "It's about raising awareness and being inspired and taking ideas home. Ultimately it comes down to being a part of looking after our New Zealand, a philosophy that is in line with New Zealand's goal to be predator-free by 2050."
"Our vision is for Dusky Sound to be one of the most intact ecosystems on Earth, and New Zealand's largest 'bio bank' – a source of endangered native species that can be sent to pest free locations throughout the country," adds Maria.
The Conservation Adventure starts from Te Anau where guests board a helicopter over Fiordland to the stunning Dusky Sound. From here guests join the M.V. Flightless as she embarks on a four-day adventure through the steep U-shaped fiord. It is guaranteed to be a small group with a maximum of 12, with a minimum of three crew to oversee the adventure.
Available in June and October, a 4-day / 3-night conservation focussed trip on Flightless with Maria and Sean costs from £1900 per person and is recommended as part of a wider New Zealand adventure. This includes one and a half days hands on with conservation work, two helicopter flights to and from the boat, all food, guiding and activities on board. Not including international flights.
All profits from the sale of the conservation trip on the M.V. Flightless go directly to the Tamatea project continuing to drive towards restoring Dusky Sound to the rich sounds of birdsong Captain Cook would have experienced.
Paul Carberry, New Zealand In Depth, added; "Having been with Maria and Sean throughout this journey, even talking about their conservation ideas when I was on Dusky Sound with them back in 2013, we want to fully support this fantastic experience and therefore do not take anything away from the project with every penny going back into local conservation."
For more information and expert advice on travel to New Zealand, visit www.newzealand-indepth.co.uk, call +44 (0)1298 74040 or email [email protected]
-ENDS-
New Zealand In Depth media contact:
Mark Hayward
Tel: 07731 752 096
Email: [email protected]