Getting "Trapped" on Farewell Spit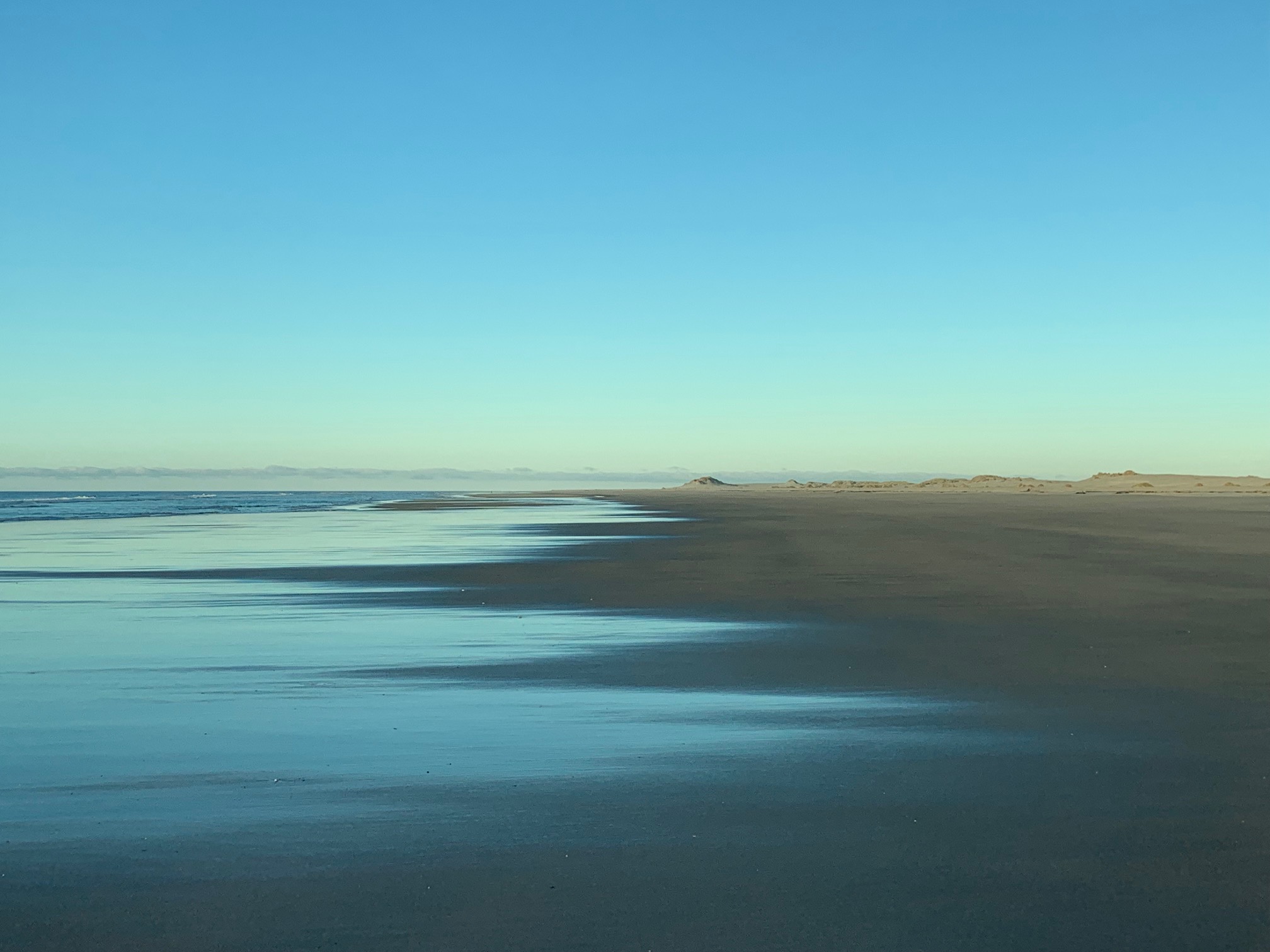 Farewell spit CREDIT New Zealand In Depth
Conservation minister opens new ecosanctuary at Cape Farewell.
A piece of conservation tourism on New Zealand's Farewell Spit has had a boost this week securing the future of the regions wildlife and furthering the efforts of local guide Paddy Gillooly, to help visitors experience New Zealand's Farewell Spit in an environmentally sensitive way.
New Zealand's Farewell Spit Nature Reserve is a bird sanctuary and wetland of international importance. The 35km long spit of land is restricted to the first 4km with vehicle access only allowed for supervised tours.
The latest development in the reserve's conservation saw the Wharariki Eco-sanctuary and predator proof fence officially opened this Saturday (18th January) by New Zealand Minister of Conservation Eugenie Sage. In her speech, Sage said the sanctuary was one project that was crucial to providing safe havens for threatened plants and wildlife on mainland New Zealand.
Travel experts at New Zealand In Depth have been working with local guides at Farewell Spit for 16 years to support the aim for a predator free ecosystem to allow native species to thrive once more. "This is yet another wonderful step forward and has allowed the hard work and dedication of our partners and guides on the ground who are leading the conservation efforts in the region," adds New Zealand travel expert and founder of New Zealand In Depth, Paul Carberry. "We hope that through awareness and a sensitive and managed approach to tourism, these amazing plant and animal species will thrive for future generations."
For the last 16 years, New Zealand In Depth have made a donation of 10% of the excursion to the conservation project on Farewell Spit for every guest that includes it in their itinerary. To date that has added 80 new predator traps to the conservation efforts. New Zealand In Depth's Paul Carberry said; "In order for New Zealand to reach its goal of achieving a Predator Free NZ by 2050, everyone needs to play their part, and it is people like Paddy who need all the help they can get. Our guests also appreciate that by joining this trip they are helping to secure the future of this magnificent natural habitat."
New Zealand Minister of Conservation Eugenie Sage summed up the project by saying; "The Wharariki Eco-sanctuary project highlighted what can be achieved when businesses, iwi and communities come together supported by government to give nature a helping hand."
The Farewell Spit Tour is recommended to combine with a 14-day New Zealand low impact adventure with New Zealand In Depth (www.newzealand-indepth.co.uk) costing from £2,600 per person excluding international flights. This includes 13 night's accommodation, car hire and Eco Farewell Spit tour.
For more information and expert advice on travel to New Zealand, visit www.newzealand-indepth.co.uk, call +44 (0)1298 74040 or email [email protected]
Sway Communications Ltd
(m) +44 (0) 7731 752 096
(t) +44 (0) 161 973 4948