How New Zealand Celebrates Christmas
Christmas is full of family and cultural traditions, but did you know these traditions are not the same for every country?
It may seem unusual for us Brits to not have a turkey (and all the trimmings) on Christmas Day, however for our friends in the southern hemisphere, this is reality.
Keep reading to discover the differences between celebrating Christmas in New Zealand.
Christmas is in the Summer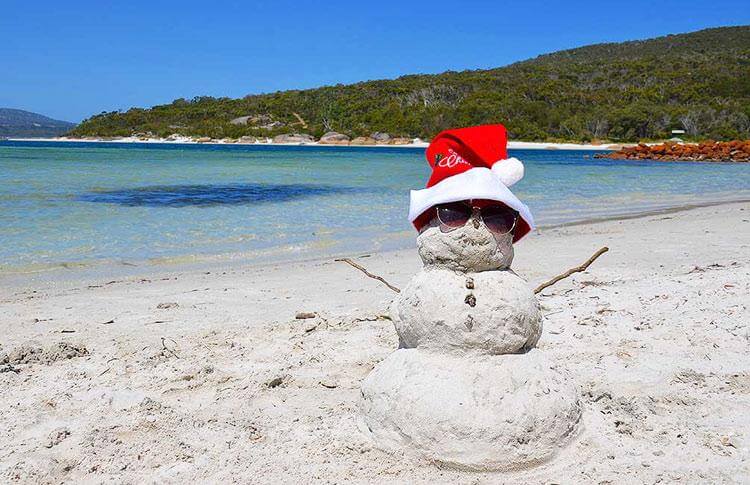 New Zealand is a fantastic place to visit for a Christmas getaway, especially if you want to visit during the summer.
The summer months are regarded as being the best months to visit New Zealand, thanks to the long sunny days and an average temperature of 20-25 degrees. Perfect for the array of outdoor activities that New Zealand has to offer – and to get away from the winter blues.
However, the sunny weather doesn't change how New Zealand celebrates Christmas. In fact, they celebrate with traditional northern hemisphere winter imagery. You can still expect to see snowy scenes on their Christmas cards, even if they are celebrating with a BBQ on the beach!
Christmas Trees aren't Nordic Spruce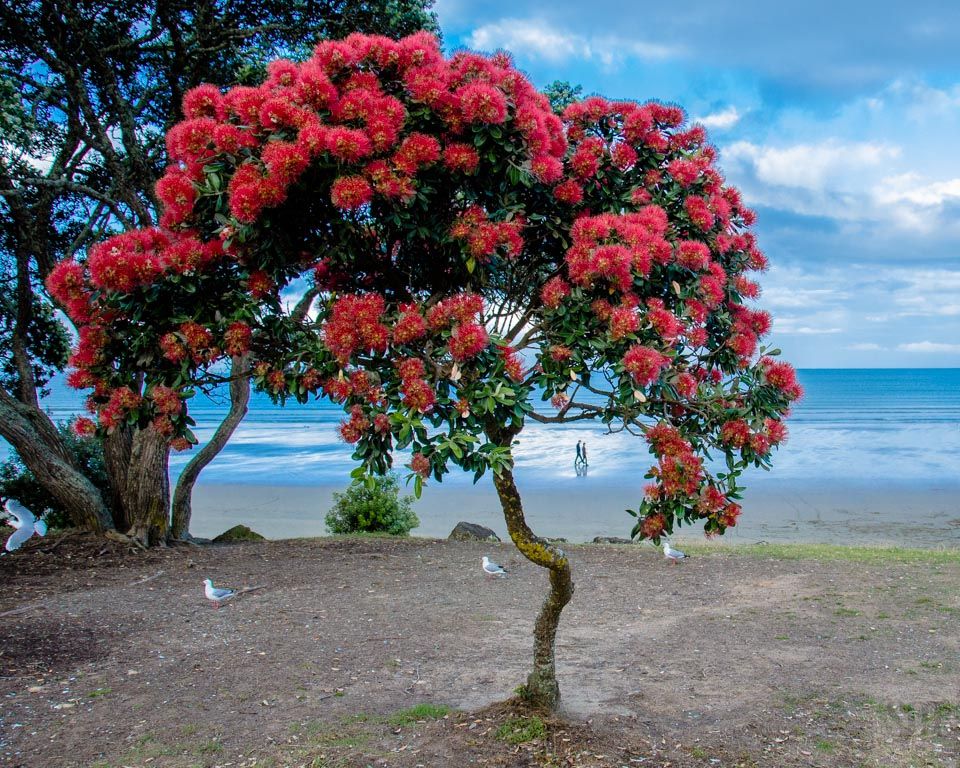 One of the main ways we celebrate Christmas here in England is by decorating the Christmas Tree, typically a Nordic Spruce. However, our friends in the southern hemisphere have a different Christmas Tree – the Pohutukawa.
The blazing red flowers of the Pohutukawa bloom during the New Zealand summer, right around the time we celebrate Christmas. Therefore has been given the title of New Zealand's Christmas Tree.
The Pohutukawa holds a special place in Maori mythology, as the flowers are said to represent the blood of a Maori warrior who fell to earth whilst trying to find heaven and avenge his father's death.
You'll be able to find the tree on New Zealand Christmas cards, poems, and songs and has become an important symbol to New Zealanders.
The New Zealand Twist On Christmas Dinner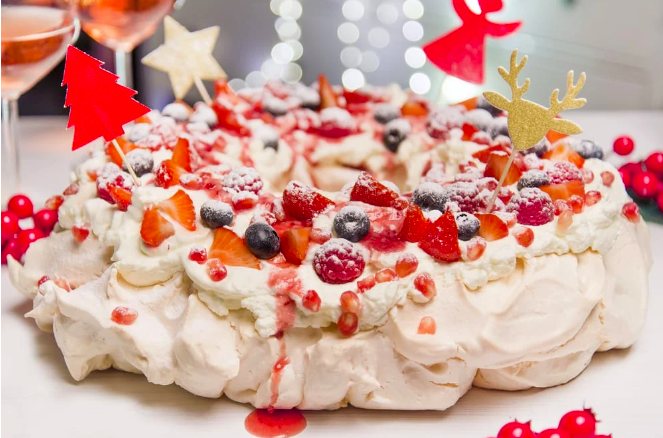 You might be surprised to hear that New Zealand's Christmas Dinner is similar to a traditional English Christmas Dinner. They commonly include lamb, ham, or beef served with root vegetables such as potatoes and a variety of salads.
However, due to the warm summer temperatures, it has become popular to serve cold meats and seafood such as eels – which is certainly more appropriate for those celebrating on the beach!
It's also not unusual for meat such as beef to be barbecued rather than roasted in the oven.
Turkey is not on the menu for most New Zealanders, as it is simply not favoured, with only 8% of Kiwis choosing to have a turkey for their Christmas Dinner.
The Christmas pudding however is still on the menu, but some may opt for a New Zealand pavlova topped with fresh berries.