New Grand Designs Lodge opens offering a true taste of New Zealand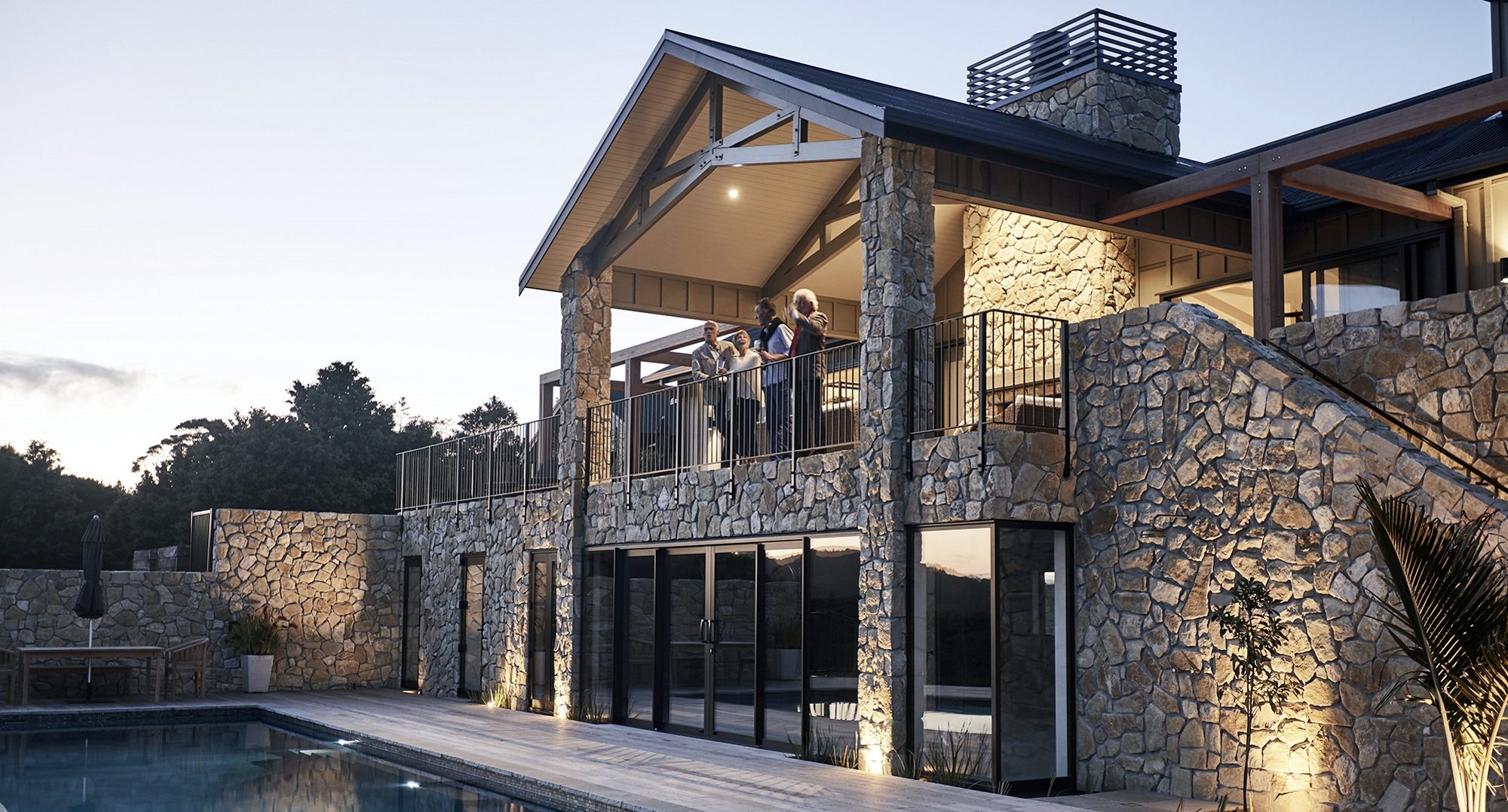 This month, UK based travel experts New Zealand In Depth have added the brand new Te Arai Lodge to their portfolio, which not only has appeared on Grand Designs but prides itself on its ethos of genuine hospitality.
Owned by Vince Moores and his wife, Kathy, Te Arai offers a truly luxurious boutique hotel-homestay experience tailored to suit your needs and wishes. Each of the accommodations is independent with its own entrance for privacy alongside beautiful open plan communal spaces if guests wish to share some food, wine or amazing views with other guests and the family.
"If you love food and want a touch of luxury whilst knowing that your stay is having a minimal impact – then Te Arai is for you," adds Paul Carberry, founder of New Zealand In Depth. "Simply put, it is inspired sustainable luxury."
Situated on the east coast of the North Island in the small community of Te Arai, north of Auckland, the ethos of the lodge is garden-to-table. A chef by trade, Vince and his foodie daughter Nicola, who is the lodge manager, offer guests the opportunity to share in the experience, helping to source produce from the grounds or local Matakana Markets and work alongside chef in cook school.
Vince Moores said; "We use organic produce grown on the estate in our extensive array of raised vegetable and herb gardens as well as our own olive oil and eggs alongside fresh local produce, line-caught fish and free-range meats, using only what is in season and fresh. There is a story behind all our produce, and we pride ourselves on knowing all about the provenance, seasonality and freshness.
"For us, there is nothing better than sharing a table with our guests over great food, wine and the views. However, we also enjoy creating bespoke individual menus for our guests who wish to sample the great tastes and views from their suite or one of the main outdoor spaces on the property.
Te Arai is about more than just food though. It has been a labor of love for Vince and Kathy who have owned the land for more than 15 years, carefully regenerating and conserving it for future generations.
Vince continued: "Kathy is a passionate gardener and we are both conservation minded. We have planted over 4,000 native trees and shrubs to attract the indigenous birds and wildlife back to the land before embarking on the three-year build project. Te Arai Lodge is a proud sponsor of NZ Forest & Bird with a percentage of all profits being donated to support the work of this iconic Kiwi institution.
"The land extends to over 20 acres of ancient podocarp forest and we wanted to use materials which complemented the environs, from local timber and limestone, which is reflective of the sand dunes you see on the horizon. The lodge itself cuts into the side of ridge and was a challenging build. Grand Designs NZ captured it, warts and all but we are very proud of what we have achieved here both physically, environmentally and spiritually.
"It's a New Zealand lodge, designed by friendly New Zealanders with a passion for what we do – food, hospitality and sharing. Having been immersed in the area for decades we are full of local knowledge and love nothing more than making people feel at home in our home in a genuine kiwi experience."
Complementing the Te Arai ethos of sustainability and conservationism, a theme of wellness and balance also runs through the property with the whole family contributing, from generous yoga studio, sauna and 20-metre lap pool to saltwater fly-fishing and much more.
Te Arai Lodge is situated in the rolling hills north of Auckland and is a 75-minute drive from Auckland central or 15 minutes by helicopter. An xx day stay with the Moores at Te Arai, starts from £xxx. The whole house is also available for hire with price upon application.
For more information and expert advice on travel to New Zealand visit www.newzealand-indepth.co.uk, call +44 (0)1298 74040 or email [email protected]
-ENDS-
New Zealand In Depth media contact:
Mark Hayward
Tel: 07731 752 096
Email: [email protected].