New Zealand's most beautiful town gets a "devine" renovation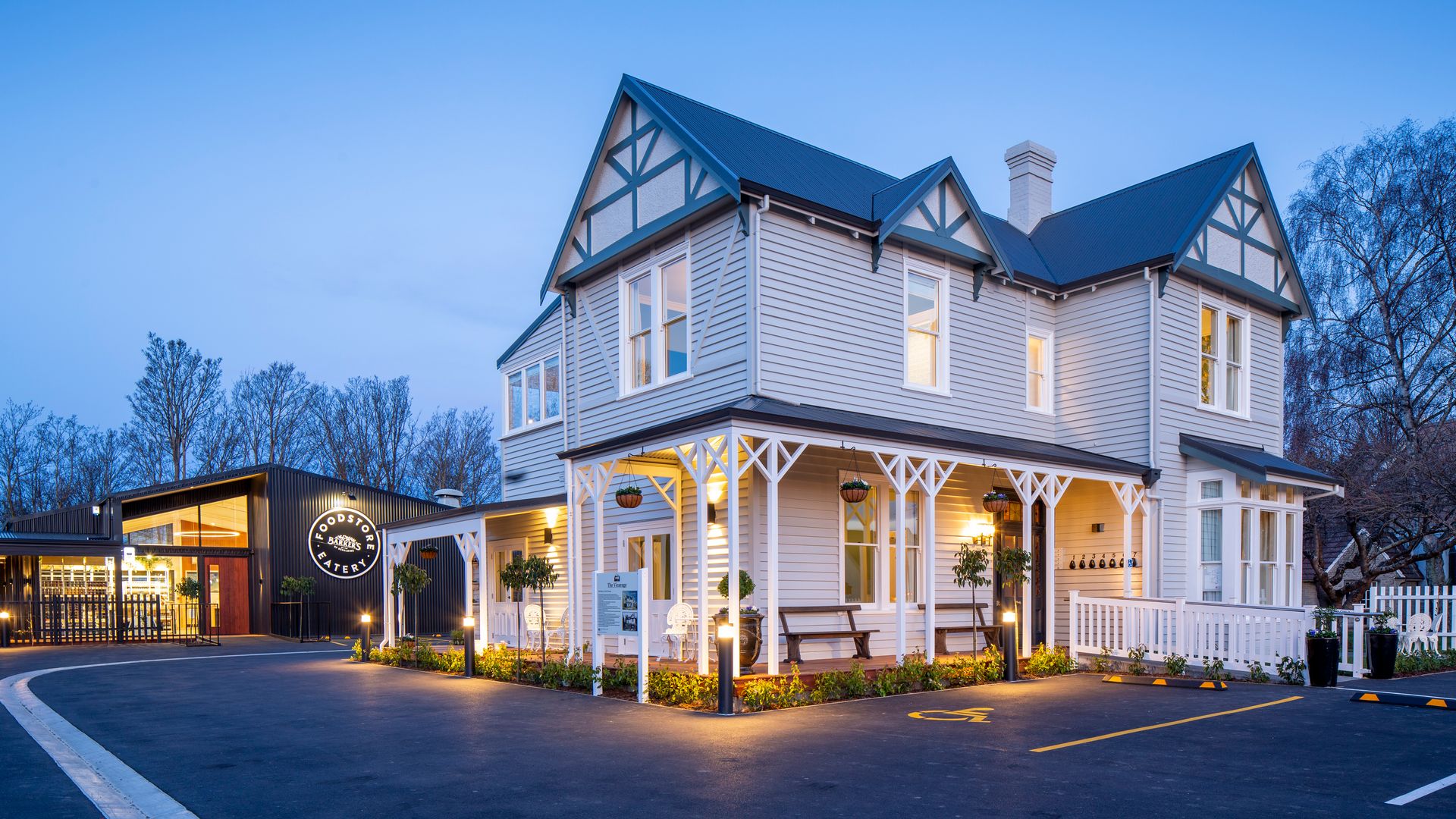 A vicarage steeped in history located in Geraldine, dubbed by locals as 'New Zealand's most beautiful town', has completed a full renovation and is now open for visitors adding a new luxury travel experience for those on a trip through New Zealand's South Island.
The Vicarage was first built in October 1900 and has since seen many of the town's vicars live there, however in recent years the building was neglected requiring a dedicated team to bring it back to life.
New Zealand travel expert from New Zealand In Depth, Sally Lilley, explains; "The Vicarage is an important monument of local history and has been listed by Heritage NZ with photos now uncovered revealing its early years and the team behind the renovation researching biographies of the 15 vicar's who lived there."
It was locals Michael and Brigitte Barker who bought the historic building from the church in late 2017. The Vicarage has since undergone a complete renovation preserving it for generations to come and has now reopened as luxury guest accommodation. Michael Barker added; "Over six generations, our family have had many connections with the 18 Vicars of Geraldine. In late 2017 we decided to buy and restore this iconic building in the centre of Geraldine so we could welcome guests from all around the world to stay and enjoy the old Vicarage, the charming town and our beautiful rural hinterland."
The new self-contained luxury boutique accommodation includes six deluxe rooms and one two-room superior suite, each with luxury superking sized beds and private ensuite facilities.
Sally Lilley, director at New Zealand In Depth, added; "As well as the history, this new accommodation is also known for breakfast with the new Barkers Foodstuff and Café located right next door. Every guest from The Vicarage also gets an additional complimentary jar of local preserve with your breakfast order to take away with you!"
Geraldine is a pretty country town with an artistic streak. Located at the heart of a prosperous farming area providing fantastic fresh local produce, the town is also well known for its artists and crafts people. The streets are dotted with studios and galleries serving as a reminder of the famous New Zealand artists such as John Badcock coming from the area.
Having completed the renovation, it took a while for Michael and Brigitte to decide to open it as a luxury B&B with the final decision based on the Barker's 'love of Geraldine and giving back to the town'. Michael Barker added; "I suppose if it doesn't pan out we could live in it, but that would be a waste. People do love staying in a bit of history like that, but it would be a shame to monopolise it. We built it to share."
The new The Vicarage accommodation is recommended to combine with a 14-day New Zealand adventure with New Zealand In Depth (www.newzealnd-indepth.co.uk) costing from £2,200 per person based on 2 people travelling, excluding international flights. This includes 13 night's accommodation including 2 or 3 at The Vicarage and car hire.
For more information and expert advice on travel to New Zealand, visit www.newzealand-indepth.co.uk, call +44 (0)1298 74040 or email [email protected]
-ENDS-
New Zealand In Depth media contact:
Mark Hayward
Tel: 07731 752 096
Email: [email protected]